I hooked a digital readout up to my shopsmith.
The configuration is inspired by the Shopsmith Edition Incra TS-LS: the encoder is mounted on the auxiliary table with a clamp and the scale is attached to the fence.
To connect the scale to the fence, I used a magnet on a board that attaches to the t-slot: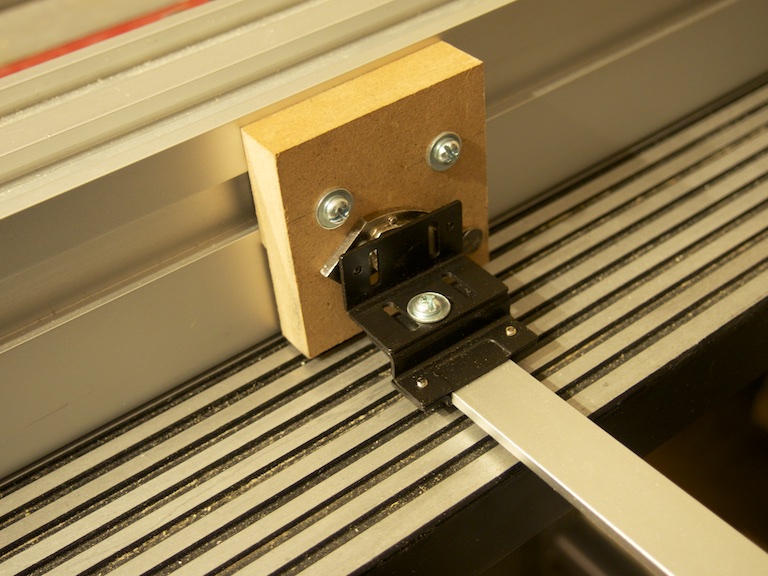 I posted a few more pictures on
my website
, but I think the above basically explains how it works.
My cuts tend to be off by about .004", which strikes me as pretty reasonable. I think there's probably more play in the shopsmith and in my skill than in the scale.
One nice feature about this scale (
iGaging 24-inch
) is that it can display fractions of an inch, to 1/64.