For full disclosure: I had to bring in a petting chicken after my trip to Harbor Freight & Home Depot through a tornado outbreak and the Nightly News tonight.
H.F. Feather Board # 36697
If you just can't wait for that antique priced OEM ShopSmith Feather Board to arrive. Or only have $6 & a 20% coupon. You might want to drop in to Harbor Freight & pick one up.
1st take the clamps over to the belt sander & melt them down to the standard 3/8" slot size.
This should, if you were as fortunate a child as I was, bring back fond memories of making your own custom panels on your Vac-U-Form. To use with your city of Girder-N-Panel sets with Monorail service to the Airport.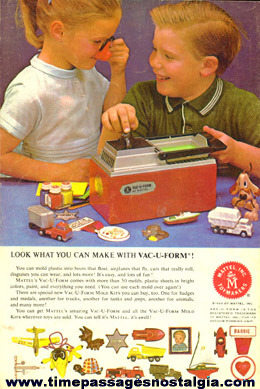 [img]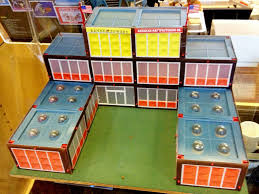 Then if you want to feed from the Right of your blade snap that confusing mess out of the middle.
Unless you use your table saw in the vertical position. Then it may be some use if you want to feed from the Left. But it IS NOT swappable to the other side.
Next remove the O-rings from the screws & toss them. Assemble the thing & fit into a slot.
Now you have 4 usable inches on a 10er. When it stops raining long enough to pull it out & cut something I will update.