A friend has been diagnosed with IBM disease. Inclusion body myositis is a rare inflammatory condition of the muscles that causes weakness. One group of muscles involved in his case are the large thigh muscles making it difficult for him to stand from a sitting position. We have talked about raising his Lazy Boy recliner about four inches several times to help improve his situation. His chair has a round base as shown below.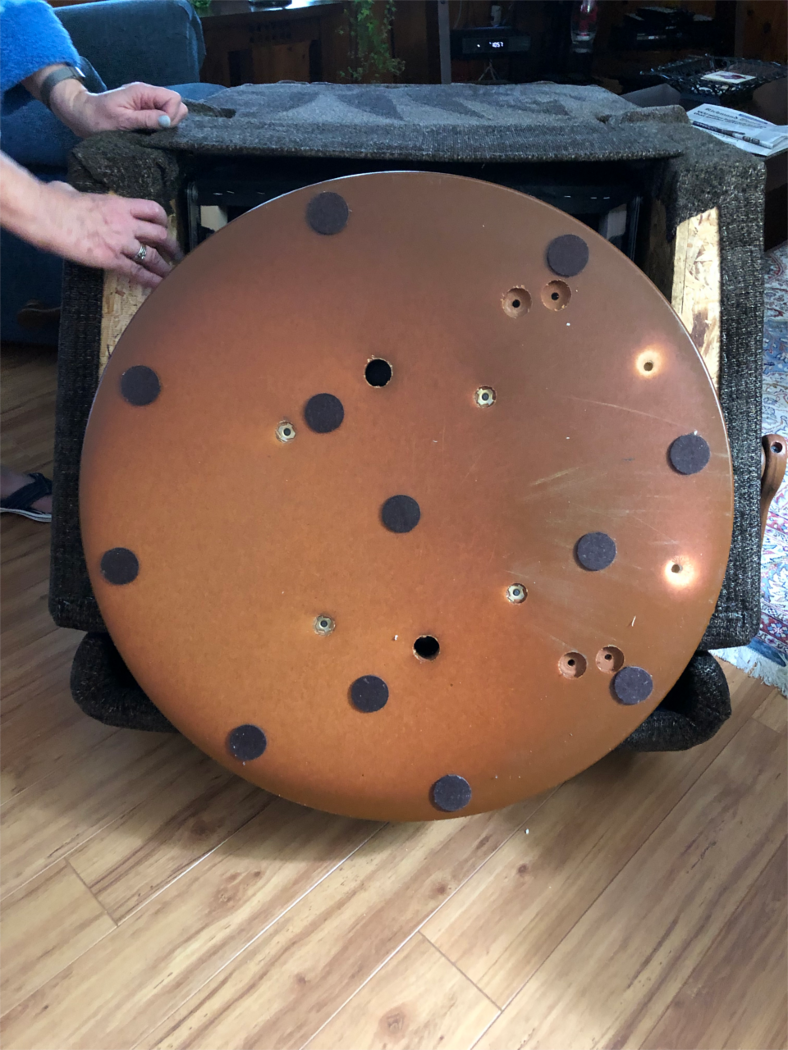 We considered two options.
Option 1 was to attach about six, 4 inch bun feet around the base and a 7th in the center. These would be off the shelf stock and use off the shelf mounting hardware.
Option 2, the option selected, was to construct a plywood pedestal as roughly illustrated in the following photo:
My first step was to figure out how much plywood to buy. I used Cut list optimizer as an aid. I needed six 28 inch squares, 3 solid and 3 could be glue ups. That would mean one full sheet and one quarter sheet of plywood needed.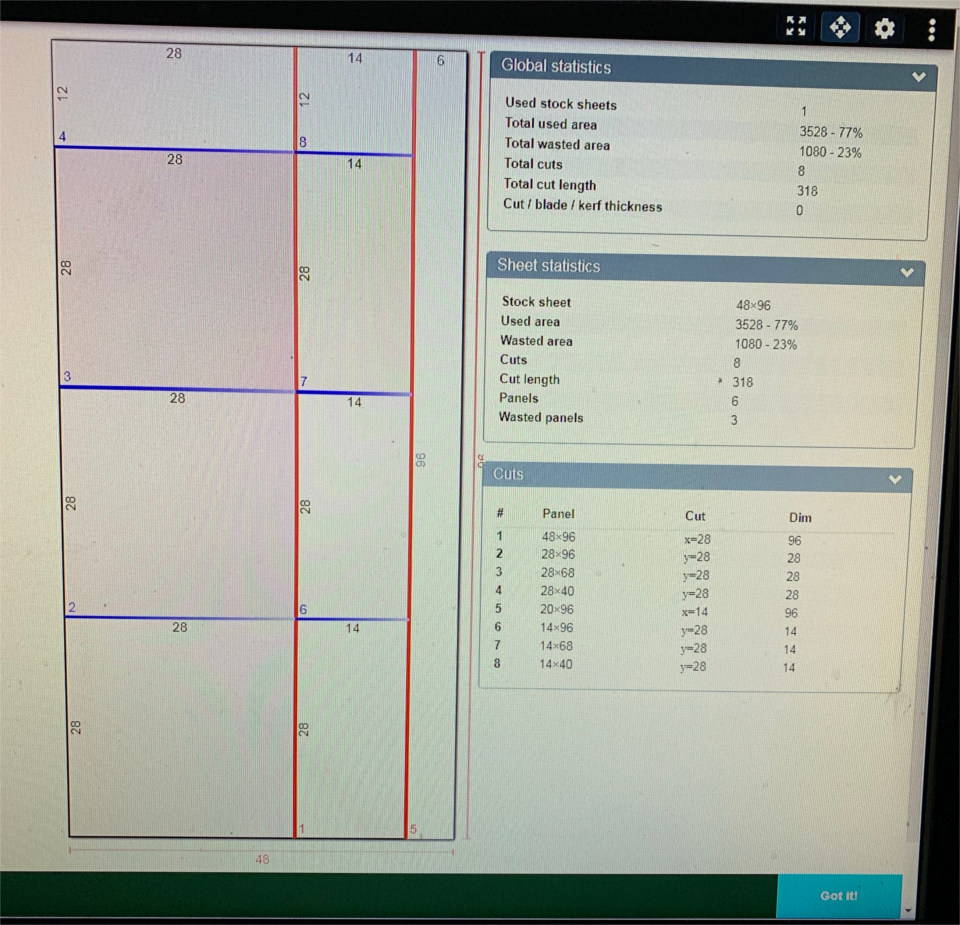 Step 2. Rough in the circles. Again, 3 are solid and 3 are glue ups. The glue ups are marked up in the photo below and will be spoked to reduce the weight of the pedestal.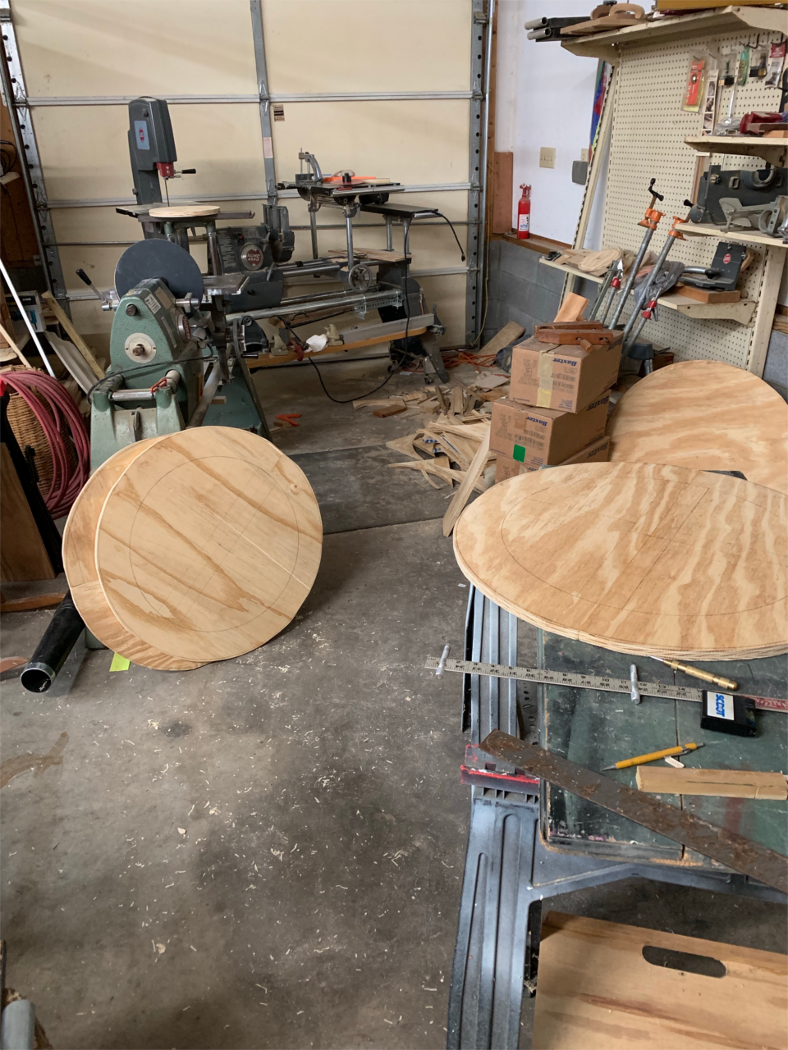 The following photo shows assembly progress. the first wafer, the one on the bottom, was cut round with a router using a circle jig. It was then use a template to cut the remaining 5 layers. Each layer was added by glueing it to the template circle using a router flower bit to match previous layers.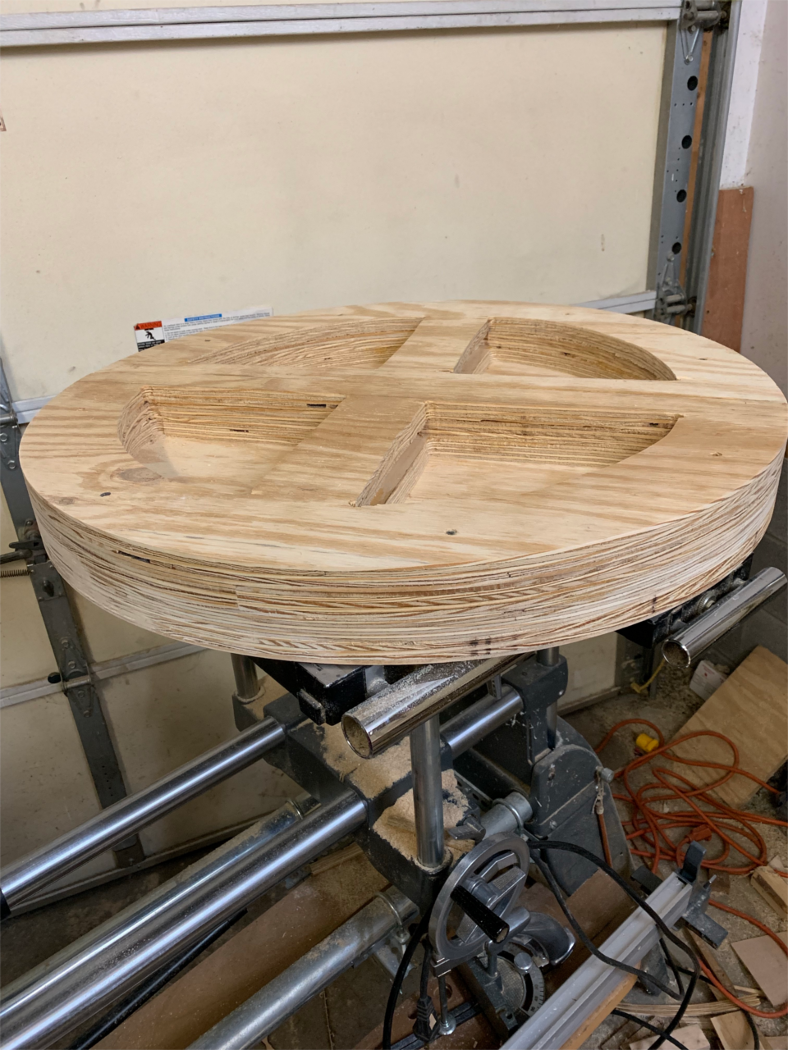 The next photo is top layer glued on to the lower layers. It will need to be routed with the follower bit to match the lower layers.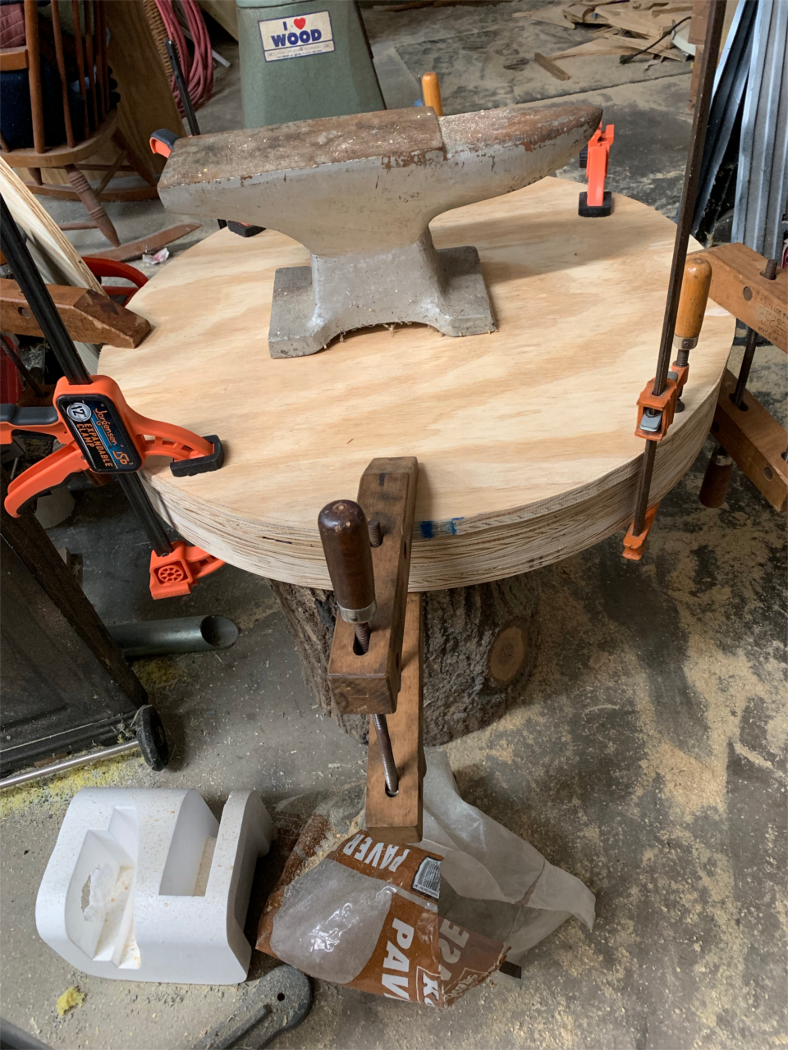 Top ring glued on routed and hickory stain applied.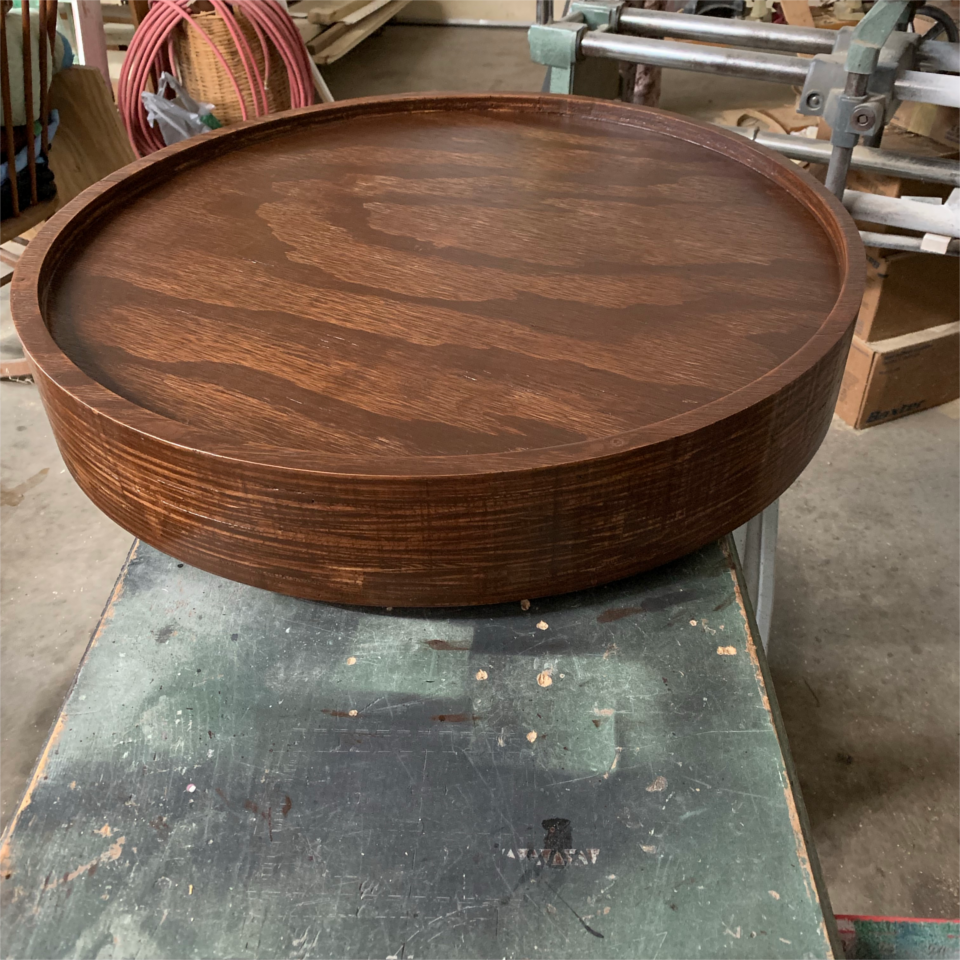 Project complete and installed.