Before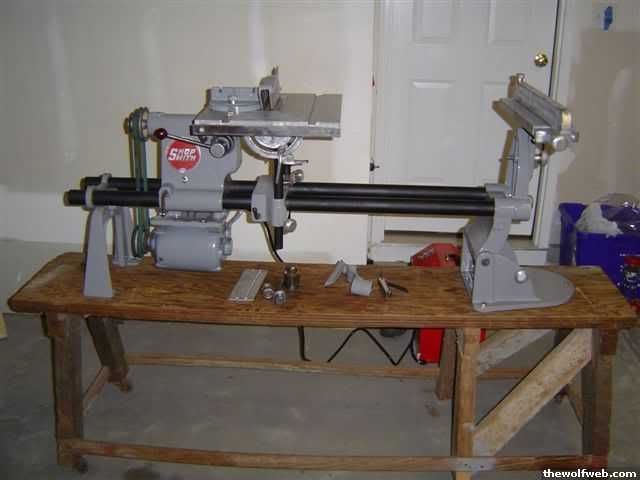 After
I've since built a new stand. All painted surfaces and tubes were bead blasted then powder coated. Tubes had dry film lubricant applied.
It's been several years and I decided to try to fix the wobble in the shaft. Shaft was straightened but the new bearings I ordered had the inner race slightly narrower. My 2 bearing setup is different than another thread I saw. I have no retaining rings but do have retaining collars. I'll try to post some pictures of the quill assembly I have later.
Some of you on here can get the 16x35 mm x 15 mm wide bearings cheaper than I've seen and I've read that you can purchase a new quill assembly from shopsmith. Does the Mark V quild fit the 10 ER?